Scroll Below To View More
Questions to Ask When Joining a Mortgage Brokerage
Prior to taking the Mortgage Agent Course, it's a good idea to reasarch brokerages that you would like to join once you graduate. It can be difficult to navigate in this industry, so we have designed a checklist of questions to ask when joining a mortgage brokerage.
Difference Between Mortgage Brokers and Agents
Did you know there is a difference between Mortgage Brokers and Agents? Do you know the costs and steps to take to get a licence? Do you know how to book your exam if taking the online course? Click here to see a list of Frequently Asked Questions.
Interested in Starting Your Career in the Mortgage Brokerage Industry in Ontario?
The CMBA Mortgage Agent Course is your first step in becoming a licensed mortgage agent in the province of Ontario. CMBA's premier mortgage agent licensing course is taught exclusively by industry veterans who bring years of experience to our students. You can complete your mortgage agent education in as little as week (live virtual class), or up to six months (online). Both include a course of study followed by a final examination.
We offer the live virtual course in two formats: 1 week long or 2 consecutive weekends. The online course can be started immediately, and you can work at your own pace. See our upcoming courses and contact us with any questions. We're here to help ensure you have a positive experience on your way to an incredibly rewarding career!
Out of Province, But Looking to Practice in Ontario?
Anyone looking to practice mortgage brokering in Ontario can take the courses, there is no address limitations, however they do need to be a resident of Canada.
An Ontario address for service in Ontario is required, but they do not need to be a resident of Ontario. On the licensing application there is a spot for both residence address, and address for service (cannot be a PO box).
If an Ontario License applicant is already licensed in another province, they can apply for a license using reciprocity, which eliminates the requirement for them to take the Ontario course (though it does not eliminate the need for the individual to become fully versed in the Ontario Act and Regulatory requirements). All other licensing criteria still apply – reciprocity just means that you don't have to complete the provincial course. Note that a letter is required from the Alberta regulator. Here is a link to some more information
About the Mortgage Agent Course
The CMBA Mortgage Agent Course meets the educational requirements for Mortgage Agent licensing by the Financial Services Regulatory Authority of Ontario. As such, results of successful completion of this program are reported to FSRA (The Financial Services Regulatory Authority of Ontario) on a regular basis.
CMBA's Mortgage Agent Course provides those wishing to become licensed Mortgage Agents with an understanding of the mortgage brokerage industry and an ability to perform the Agent's role in the mortgage origination process. The course also covers the legislation which governs the industry, the role of the Agent in consumer protection, and ethical decision-making.
For both the Online and Live-Virtual class courses, the course content and exam are the same. The exam contains multiple choice questions based on cases that reflect practical examples typically encountered by mortgage agents in the industry. The minimum grade required to pass the final exam is 60%. Students who fail the final exam are eligible for one rewrite exam at the first available date, at a cost of $75 plus HST. If you have failed your second exam, you will have to take the course over as per the regulator. Note: If you completed your Mortgage Agent Course over 2 years ago, or if your license has been expired for over 2 years you MUST re-take the course and pass the exam.
CMBA Ontario reports to FSRA, on a regular basis, all individuals who have successfully completed the Mortgage Agent Course. In order to become licensed as a Mortgage Agent, such individuals will need to be employed by a Mortgage Brokerage. Only the Mortgage Brokerage may apply to FSRA for a Mortgage Agent License on behalf of an individual.
To meet the education requirements for a mortgage agent licence, you must
successfully complete the mortgage agent course
and apply for a mortgage agent licence within two years of successfully completing the mortgage agent course
For more info about mortgage agent licensing in Ontario, see FAQ's
Learning Outcomes
Upon successful completion of this course, the student will be able to:
Analyze the contextual framework in which mortgages are transacted in Ontario.
Explain the components and mechanics of a mortgage.
Recognize the impact of the legal requirements related to the ownership and disposition of land and property on the mortgage industry.
Recognize the impact of regulation and legislation on the mortgage industry in Ontario.
Qualify the borrower(s).
Determine the borrower's needs and match them up with product offerings available in the market.
Obtain an approval for a mortgage that is suitable for the borrower(s) from a lender.
Disclose terms and conditions to the borrower.
Facilitate the mortgage closing process.
Manage contracts and agreements in accordance with legislation, including PIPEDA.
Recognize the impact of tort law on the mortgage brokerage industry.
Distinguish between ethical and unethical behaviors.
Live Virtual Classroom or Online? The choice is yours…
Every individual is different, with different learning needs. If you need flexibility for family and work commitments, and like to work at your own pace, the online course may be your best option. If you like an interactive learning experience with discussions, you may be better suited for the  live virtual course. Learn more about each option to decide which is the best fit for you, and see course dates and pricing.
Withdrawls/Refunds
CMBA Ontario will accept withdrawals for the course prior to the beginning date of the course only. Should you wish to withdraw for any reason, please contact CMBA at deanna@cmbaontario.ca for the course withdrawal form. A withdrawal form must be completed and submitted for a refund to be issued. Please note there will be a 25% administration fee deducted from any in-class course refunds.
There are no refunds for CMBA's Online Mortgage Agent Course. There are no refunds for textbooks once distributed.
This is my first time doing virtual in any academic setting and honestly from a technological standpoint, the set up is really good!  The whole experience is as good as can be expected considering that it is virtual, and I only say that because I prefer traditional methods 🙂  Also, you were absolutely right about the instruction for the course is great, as I really appreciate Nick's background and expertise.  So far I am super excited about the course and moving forward with my future goals in joining the industry.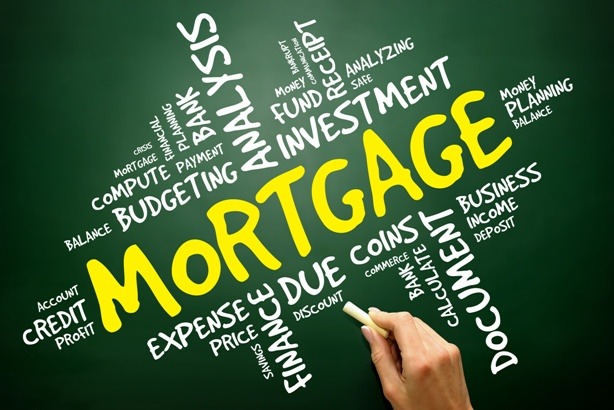 Virtual exams are here! All in-person exams have been discontinued until further notice
Please contact deanna@cmbaontario.ca to book.
Always Ready To Assist
We are ready to help in any capacity. Just fill out the form below and we will get in contact with you quickly. 
Learn More About CMBA Ontario