Membership Affinity Program
Log-in or become a member to access these benefits & more!
Scroll Below To View More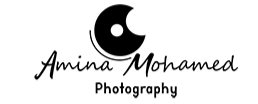 Expand for Details
Head Shot Session Offer is 30 minutes in length and includes 3 edited images delivered via dropbox link within 2 weeks of shoot.
Discount Offer:  $75 + HST (regular rate starts at $250) Payment is due at booking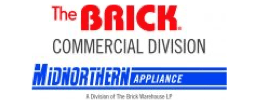 Expand for Details
Save up to 60% on mattresses & furniture, and up to 20% on appliances & electronics! This National Rewards Program will also allow you to pass along these discounts to your own clients!
*NEW* Commercial Grade Office Furniture
View Catalogue (members must sign in to receive discount)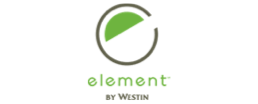 Expand for Details
Traveling to meet a client in Vaughan? Now CMBA Ontario Members can save 10% on a hotel stay at the Element by Westin Vaughan.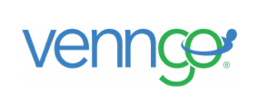 Expand for Details
Discount program at your fingertips!
This benefit is available to all CMBA members. It gives you discounts on everything from entertainment and restaurants to shoes and travel. Instant access to over 1,200 perks will help save money for you and your family. You can view the deals online or via the smartphone app.
They include savings at brand name stores, venues and businesses nationwide including: Jack Astor's, Cineplex, Days Inn, Adidas, Hertz and so many more.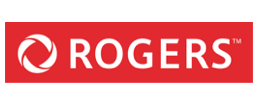 Expand for Details
Save on your monthly phone bill and on a new device with plans designed for small business owners and self-employed individuals. Already have a phone plan with Rogers? Switch onto the CMBA Ontario Member Benefits plan and save!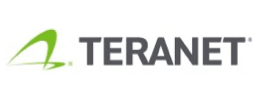 Expand for Details
Purview® For Mortgage Brokers can help you validate property ownership, mortgages on title, property value, sales history and comparable sales with the same information most lenders use. Grow your competitive advantage by presenting detailed property information to your clients and lenders. Exclusive to CMBA, members will receive 1 Month Free when your brokerage signs up for a new Purview For Mortgage Brokers subscription. (80% of the Broker's agents must sign up to qualify)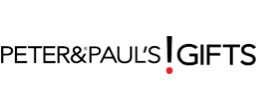 Expand for Details
CMBA Members save 10% off any gift basket and 20% off any My Mother's Olives and Oil Subscription. Offer expires August 1st, 2021

Expand for Details
Storwell Self Storage is proud to offer all  Canadian Mortgage Brokers Association Ontario members a 10% discount on their first self-storage unit rental. You can redeem the 10% discount at any of Storwell's facilities in Scarborough, Etobicoke, and Mississauga.
Storwell Self Storage has been providing high quality self-self storage solutions in the GTA for over 20 years. Storwell's facilities in Scarborough, Etobicoke, and Mississauga all have the latest security features including individually alarmed units and passcode gate access, giving you the peace of mind that your belongings are being well taken care of. As members of the CMBA, new customers to Storwell Self Storage will receive a 10% discount on their first self-storage unit rental.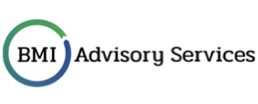 Expand for Details
Offering a personalized storefront for members, giving the ability to purchase
term life insurance, disability insurance and critical illness insurance. The CMBA-ON/member is provided a taxable referral fee from BMI which can be used to offset the cost of that member's CMBA-ON membership and/or cost of other CMBA events. When a member qualifies on the underwritten insurance product, BMI will then provide the incentive towards their account.
The referral fees will range from approximately 37.5% – 47.5% of the annual premium paid as a one-time
payment.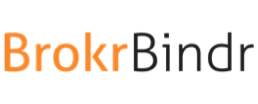 Expand for Details
BrokrBindr is the tool mortgage pros use to get deals done. We help your practice to establish and maintain a true competitive advantage in a crowded market. BrokrBindr provides two-way sync to Filogix, best-in-class management of your clients' condition documents, an encrypted personalized borrower portal, automatic file management and integrations to numerous CRMs via Zapier. CMBA members earn a discount and no-charge tech support. Contact us for your free trial account today!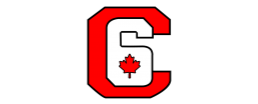 Expand for Details
This new perk allows members to receive 10% off of their marketing swag purchases through Custom 6 Promotional Marketing & Corporate Branding Experts!
Expand for Details
Health, drug, dental & travel coverage at cost effective rates designed for those who are small business owners, freelancers, and self-employed individuals.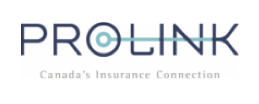 Expand for Details
Member discounts for products and services
CMBA members can save up to 20% on Home and Auto insurance exclusively through PROLINK—Canada's Insurance Connection.
Learn more about our Home and Auto Insurance offer or about Prolink E&O insurance by clicking here.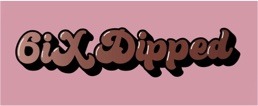 Expand for Details
100% Belgian chocolate covered treats! Serving the GTA • pick up from Brampton or delivery within the GTA • gluten-free, halal, vegan & nut-free options available!
Receive 15% off your entire order of Belgian chocolate dipped treats!

Expand for Details
CMBA Ontario Members SAVE 10% on the Syngrafii Platform! Syngrafii provides a suite of next-generation eSignature tools that deliver the security of ink and paper globally, with a range of fully compliant solutions. Syngrafii's patented video signing and eSignature solutions deliver a connected world where people, enterprises and government can immediately process original documents, signatures, and transactions across digital channels anywhere, anytime, on any device in multiple languages. Syngrafii has over 45 granted and pending applications for its pioneering e-Signature iinked Paper™, LongPen®, and Video Signing Room™ technologies. The Syngrafii VSR™ all-in-one electronic signing solution enables compliant signing, witnessing, notarization and secure storage of documents in a live video-conferencing session that can accommodate multiple document signers. VSR™ preserves the biometric protection of a traditional signature, mitigates the risk of fraudulent behaviour, provides enhanced consumer protection, and supports and future protects businesses' increased technology needs for remote collaboration.
Log-in or become a member to access these benefits & more!
Additional Membership Benefits:
Always Ready To Assist
We are ready to help in any capacity. Just fill out the form below and we will get in contact with you quickly. 
Learn More About CMBA Ontario